Jun 7, 2013 Author: Teacher Daisy R. Tuazon | Filed under:
Essay on Education
The Department of Education is now implementing the new K+ 12 scheme this school year wherein the new batch of first Graders and seventh graders undergo with the said curriculum. The said implementation of the new curriculum is part of the innovation and changes of the Philippine educational system.
Controversies, issues and concerns arose even before the full implementation of the new curriculum. Many disagreed when it was not yet well disseminated and people are not informed about the K+ 12, some said more urgent problems must be given more attention such as lack of teachers, classrooms, textbooks, increasing dropouts are only few to mention. (more…)
Jun 7, 2013 Author: Teacher Daisy R. Tuazon | Filed under:
Essay on Education
Who among us never experience physical, emotional, mental or social abuse from our classmates or peers? In one way or another we became victims of these school bullies and experienced how being humiliated , exploited or discriminated in school. Luckily , some of us were able to surpass that stage but there were still who are being traumatized of these bullies.
Commonly the target of bullies are often the ones who are " alone" and those who appear to be nerdy, small in stature or those who perceived as weak in personalities, that's why victims often suffer from anxiety, and many develop low self-esteem or lost of self-confidence. (more…)
Jun 6, 2013 Author: Teacher Leann C. Luna | Filed under:
Essay on Education
In the conversational English lesson, the first rule, especially at the basic level, is to keep things simple, and to keep things at a level that a person would already know in their own language. So, the most basic topic is going to be personal information.

When you're teaching your students English, the first thing that they'll need to know is how to introduce themselves and how to react when people ask them things like what's your name, where do you come from, what country do you live in, things like this. So, personal information, which they already know in their own language, will be the easiest thing for them to explain and to say in English.
May 24, 2013 Author: Teacher Anabelle C. Bagtas | Filed under:
Essay on Education
The Department of Education (DepEd) have formally implemented K-12 Program since last school year which as everybody knew aims to have an additional two more years of basic education in the country. On its second year, all the grade two teachers in elementary and grade eight teachers in high school were required to attend a five – day training. This is the continuation of the training which was attended by the grade one and grade seven teachers last year. The training for all grade levels is expected to finish in 2017 wherein the old curriculum from grades one to twelve will be totally replaced by K-12 Curriculum.
But after a year and up to this day, parents are still commenting and asking so many questions as if K-12 is a new program. " Is K-12 really needed and necessary? Is the additional two years the answer to the emerging problems in our country? "Why not invest on teachers' education and on their salary to be able to hire competent ones instead of adding two more years?" These are the same questions asked several times especially by the parents. Some believe, simply adding two more years in the education of a child does not guaranty that the child will have the skills they hope to achieve. (more…)
May 23, 2013 Author: Teacher Leann C. Luna | Filed under:
Essay on Education
President Benigno Aquino signed into law Republic Act No. 10533 or the Enhance Basic Education Act of 2013 last May 15, 2013. A law that implements K to 12 Program which covers kindergarten and 12 years of basic education.
The enhance basic curriculum aims to produce Filipino graduates who are holistically developed with 21th century skills. This curriculum also gives great chance to all graduate to acquire middle-level skills for better work opportunities.
Under Republic Act No. 10533, mother tongue language is the language of instruction from kindergarten to Grade 3 to attain mastery of learning competencies. On the other hand, starting Grade 4 to Grade 6 teachers will use English and Filipino as their medium of instruction.
Enhance Basic Education Act of 2013 is final and it is real. Department of Education and the whole nation come across the gigantic challenge in our educational system.
Mar 30, 2013 Author: Teacher Ruvirosa B. Felipe | Filed under:
Essay on Education
Teachers were only given 20 to 30 minutes allotment everyday in teaching Values Education. Since our kids today are behaving differently and we say losing Filipino values like Love of God, Love of Country, Kindness, Commitment  Responsibility, Respect and other Christian virtues, teachers need to exert effort in molding the kids of today thru Values Education.
With the given time allotment, a teacher can encourage her pupils to prepare dramatization, read stories, poems and other materials that will exhibit the Filipino Christian values. She needs to maximize the time so that each learner will fully understand the importance of practicing the given traits.Teachers should also find time to search videos or short films that will help in making her pupils understand the different character traits. (more…)
Aug 30, 2012 Author: Teacher Jane L. Ringor | Filed under:
Beyond the Classroom
,
Essay on Education
We are experiencing today a state of moral corruption. This is evident in the kind of governance our state leadership is tucked in – a leadership that has caused and continues to cause a rift among the members of the populace. If we are to make an assessment, each person goes his own way, being torn apart by personal ideologies and personal advancement, empty of common interest. Gone are the days, when the flow of life was unbridled by confusion, by turmoil and economic dislocation. Where have all the values gone?
Sizing up the state of the nation's values today, the trend has been going negative. Today we are rocked in the fabric of illicit acts ranging from hypocrisy, dishonesty, greed, and all other things vicious, bringing the country's setup into a state of degradation, veering away from the positive values that were once the glories of the good old days. But how should these values return? (more…)
Aug 14, 2012 Author: Teacher Jovelyn Saldaña | Filed under:
Essay on Education
"Every violation of truth is a stab at the health of human society" – Ralph Waldo Emerson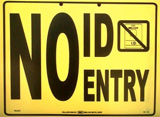 It is therefore that once we start on something, we have to be consistent in doing so.
Many times we are opted to what is wrong than right, hearing not only from the mouth of others but rather seeing more than what the eyes can see. And what we saw was clear in the senses of our mind. School rules and regulations are very essential which each one of us must be followed.
This appropriate to speak that every one of us has a responsibility to carry or whether we are one of neither the leaders nor just an ordinary pupil in the school. We must follow rules and regulations being implemented conscientiously. Thus it is our duty to take part in every rules being imposed in our school.
Aug 10, 2012 Author: Teacher Cherry Collera | Filed under:
Essay on Education
K to 12 was formed through the collaborative efforts of DepEd, CHED, TESDA, private sector, civil society organizations, associations of public and private schools, Senate, House of Representatives, PTAs, teacher's organization, student organizations and other individuals.
K to 12 means Kindergarten and the 12 years of elementary and secondary education. Based from the Table of Comparative Data on Duration of Basic and Pre-University Education in Asia, Philippines is the only country in Asia and one of the three remaining countries in the world that has a 10- year basic education cycle. (more…)
Aug 4, 2012 Author: Teacher Alma V. Signio | Filed under:
Essay on Education
,
Teachers Essay for Kids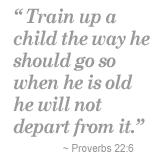 Proverbs 22:6 says, "Train up a child the way he should go so when he is old he will not depart from it." This verse pointed out not only the parent's role in molding a child but it also connotes challenge to teachers by guiding and bringing out the best in every human being.
Since children have varied needs, both the parents and teachers must guide them differently. When it comes to discipline which is one important way of training a child, it must be done with love specially when we are pointing out their mistakes and if we need to correct their wrong actions, but we should not make them feel that their mistake appears like a terrible sin. They need to understand the difference between a forgivable mistake and a punishable wrong. (more…)