Jul 13, 2012 Author: Teacher Marilyn C. Abella | Filed under:
Teachers for Teachers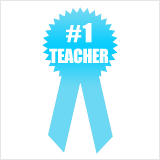 In our modern technological world, one would think if there are still dedicated and committed teachers because most of us are advancing in so many things and in so many ways but sad to say not in terms of values. Based on  recent studies, teachers today lose their passion in teaching and some of them were unsuited in personality resulting to unsatisfactory learning outcomes.
Our modern world must bring challenges to our educators that they need to become good and inspiring teachers who will make an impact not only in the community but above all, in the lives of the youth, the hope of our country. Teachers today must learn how to motivate their learners regarding the important roles that they play in the condition of our present government. We also need innovative and creative teachers who can provide quality education to our pupils.
Though a lot of advances are seen around, teachers must remain the same, armed with "Passion" and "Mission" of educating and transforming lives.
Jul 11, 2012 Author: Teacher Loreta O. Flores | Filed under:
Essay on Education
,
Teachers for Teachers
Many teachers, on first hearing about behavioral approaches to teaching understanding react by saying, "But that's what we do already!" And to a certain extent this is true. It seems unlikely that many teachers are employing behavioral techniques effectively; otherwise there would be fewer harassed teachers! The confusion arises as a result of teachers sometimes dismissing the behavioral approach as obvious or common sense, without paying sufficient attention to certain key principles which under print the whole system. The techniques advocated are indeed very similar, if not identical, to the procedures utilized by many skilled teachers, nor is this surprising  since few children would learn very much, that is useful and desirable if these principles were not sometimes being followed.
But there are differences which are easy to gloss over in a spirit of self righteousness. The most important of these is undoubtedly consistency. How many teachers have been trained to do so but this is one of the keys to success, as we shall to do so, but this is one of the keys to success, as we shall see, one cannot expect to achieve success with the behavioral approach unless the principles are followed consistently. (more…)
Jul 10, 2012 Author: Teacher Edna G. Reñosa | Filed under:
Teachers for Teachers
The term teacher denotes the noblest of all professions. It is a profession that calls for a public service and sacrifice. Teaching is a public trust and such a teacher should render service as expected of him as a molder of the youth. He should be a symbol of dignity and honor in both his words and actions for the youth to emulate.
The teacher should try to implement all the thrusts of the government and Department of Education in order to help produce and develop an all around citizen, versatile and productive individual ready to help in the efforts for nation building.
The teacher prime responsibility is to develop among the youth, the value that is necessary to make our future citizens value-oriented, nationalistic, and peace loving people on order to attain an enduring peace in our country.
Jul 9, 2012 Author: Teacher Annabelle Ambrocio | Filed under:
Teachers for Teachers
It develops academic skills and social skills as a matter of fact there are academic and social gains in Cooperative Learning such as:
Increase in academic achievement and promote their cognitive growth
Promotes controversy
Promotes development of children's self-esteem
Promotes pupils acceptance and difference
View their teacher as more fair than those who do not use cooperative learning
Jul 8, 2012 Author: Teacher Jovelyn Saldaña | Filed under:
Teachers Essay for Kids
,
Teachers for Teachers
Today, children are very lazy to read a book because they though that it was a boring activity. So here is the list of top ten good reasons why should we read a book.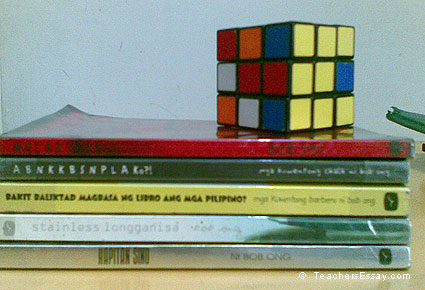 (more…)
Jul 2, 2012 Author: Teacher Rosalie Tolentino | Filed under:
Teachers for Teachers
Happy teachers know how to relax. Some people actually enjoy starting and ending the day with a complaint. These people will find any task debilitating. Be warned that you will cut the song from your heart and years from your life if you do not learn to meet the demands of a teaching day without undue strain.
Happy teachers possess the right perspective. Problems will be with you all days of your life. You must learn to accept that fact. Do not fight; do not run away, but compromise with your problems. Yes, you wanted to help each pupil read well, but because of limitations of time and energy and class size and your own skill, you were not able to teach every pupil. Be content and keep trying. Take satisfaction that there were those that you did help. (more…)
Jul 1, 2012 Author: Teacher Jovelyn Saldaña | Filed under:
Teachers for Teachers
Teachers possess a strong power in their own capacity to direct the learners in becoming responsible citizens. Their communal hard work act as a driving power by which the goals and objectives of an educational scheme are being achieved. As such, teacher quality must be taken into account to make such goals reachable.
In an unstructured consultation with some administrators as to teacher capability, they considered manner towards work as the most favorable characteristic. Teachers' personality traits had the greatest influence in moral values development. The student respondents tagged being approachable and responsible among teacher traits as their top priority. (more…)
Jun 23, 2012 Author: Teacher Annabelle Ambrocio | Filed under:
Teachers for Teachers
I have been a teacher for almost ten years but I feel I always a beginner. Every year I see several faces of children yet every child has a unique character and degree of perception contrary to the belief that "if one can get, why others cannot get too?" For every disciplinary measure I impose or reward I give, I always think that each child has a heart that feels and a mind that reasons out. The concept of child-centered education affects much of the quality of instruction. If a child understands the importance of education coupled with the enthusiasm of the parents, then quality is not far.
When I was assigned in a far barangay school, I had a hard time teaching a very slow-learner. Although she was a little bit older than her classmates, she could not do by herself simple numerical problems. Though she was poor in comprehension, I just let her pass not because of her diligence and kindness but because I believe she would develop later. I sacrificed my teaching standards. (more…)