Inadequate and modern instructional devices is one of the major problems of schools today. A survey on the use of modern technologies in school around Asia revealed that the reason why our country ranked low in academic performance is due to the in availability of modern instructional devices in classrooms. With our present economy, the Department of Education find it difficult to supply all the schools with the needed learning materials, specifically, computers.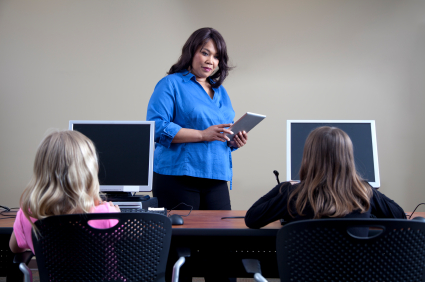 In today's more complex educational system, teachers play an important role to meet the demands of her pupils. Classroom setting became boring when routinely activities are being done with the aid of improvised instructional materials. On the other hand, daily classroom activities were inspiring with the use of modern facilities like computers and computer tablets. That's why; teachers and school administrators must be resourceful enough to meet the demands of the pupils. One way of achieving this is the strong partnership of the school with the stakeholders like private individuals, community people, alumnus, retirees and local government officials. There are also companies who are willing to provide modern facilities for the school.
I believed that it's a call for us, "educators" to do our part … that is, to say "goodbye" to traditional teachings and old-fashioned instructional materials, it's time to move and say "hello' to computers.
Latest posts by Teacher Acelyn Aparilla