Toys as an Effective Tool in Teaching
Aug 12, 2012 | Published by: Teacher Cherry Collera | Posted in:
Beyond the Classroom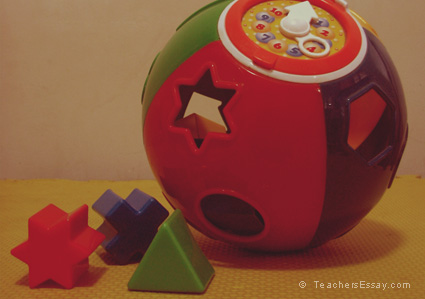 Children love to play a lot. By means of playing, they learn and develop bodily, intellectually and socially. When they play, they work. Those little angels make use of their toys to perform their work well. When they look and talk to their toys, they widen their imagination and explore with more games. Simple toys demand them to visualize more. The battery-operated cars or talking dolls only limit their tasks, they were not able to investigate and explore more. They became uninterested with those toys.
Parents must guide their children in selecting toys. They must explain the money spent in purchasing the toys, the benefit of playing a specific toy and how it will help them in their growth and development.
Latest posts by Teacher Cherry Collera