Aug 30, 2012 Author: Teacher Jane L. Ringor | Filed under:
Beyond the Classroom
,
Essay on Education
We are experiencing today a state of moral corruption. This is evident in the kind of governance our state leadership is tucked in – a leadership that has caused and continues to cause a rift among the members of the populace. If we are to make an assessment, each person goes his own way, being torn apart by personal ideologies and personal advancement, empty of common interest. Gone are the days, when the flow of life was unbridled by confusion, by turmoil and economic dislocation. Where have all the values gone?
Sizing up the state of the nation's values today, the trend has been going negative. Today we are rocked in the fabric of illicit acts ranging from hypocrisy, dishonesty, greed, and all other things vicious, bringing the country's setup into a state of degradation, veering away from the positive values that were once the glories of the good old days. But how should these values return? (more…)
Aug 27, 2012 Author: Teacher Erlinda P. Labog | Filed under:
Beyond the Classroom
,
Teachers for Teachers
Thousands of behavioral psychologists all over the world confirmed that children who were born in this modern era were mold differently and are greatly influence by modern gadgets and equipments. Most parents and even teachers were unaware of the good and bad influence of these new technologies and how it affects our values, beliefs and attitudes. Thus, the example of adult leadership shown before our youth today must be carefully planned because it will be the deterrent in molding the kind of people we want our children to become. (more…)
Aug 23, 2012 Author: Teacher Alma V. Signio | Filed under:
Teachers for Teachers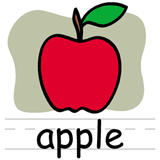 Being in the teaching profession and knowing that every child has an eagerness to learn, teachers must not be satisfied in doing his daily tasks in school but must be creative in teaching different subject areas and should consider the needs of their pupils. In our modern technological world, there is also a demand to explore the application of creativity.
Teachers must provide meaningful activities to their learners specially in teaching tool subjects like Science, English and Mathematics. Children should be given exercises and hands-on activities not only to develop pupil instructional materials interaction but also to encourage them to discover ideas based on their experiences. Children have different learning styles, some of them are interested in visual information and some are interested in auditory an ability that's why teachers need to consider all these factors in preparing the days' lesson. (more…)
Aug 20, 2012 Author: Teacher Alma V. Signio | Filed under:
Teachers for Teachers
The child or the learner is the center of the educational process that's why every elementary school teacher must understand her pupil's need, her personality and the learning style suited to her learner. It is also necessary to understand how he develops and grows.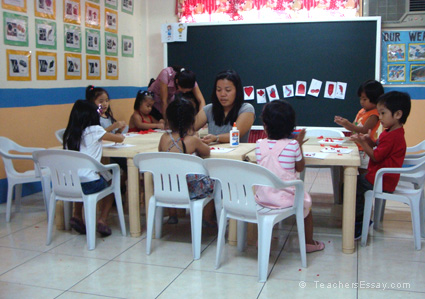 Teachers need to fully understand and must be aware that her role is not just to execute her lessons but above all to guide her pupils and to stimulate growth. Growth should be seen in the inculcation of values among the learners, values like love of God, love of neighbor, love of country, responsibility, self-reliance, kindness and others. It could also be expressed thru the day to day experience of child inside the class and in every activity that he does that will develop his interest. (more…)
Aug 17, 2012 Author: Teacher Marilyn C. Abella | Filed under:
Teachers for Teachers
Based on observations, the Grade One teachers have the most difficult task and role in the elementary level. Since Grade One was the known as the "Foundation" of the elementary level, teachers need to build a strong foundation. There is also a need for values formation so as to shape them to become morally upright and good citizens. The fact that these pupils came from Kindergarten classes and were trained in different ways, the Grade One teachers need to be patient in reshaping them again. There is also a dire need to assist them in recalling past lessons so they would be prepared in entering the first level of elementary education. In terms of their reading abilities, reading and comprehension tests must be conducted to assure the learning taken from the previous year. This again calls for patient and understanding on the part of the teacher.
The sacrifices of the Grade One teachers are indeed worth mentioning because a lot of their time and even their lives were offered for the welfare of the learners.
Aug 14, 2012 Author: Teacher Jovelyn Saldaña | Filed under:
Essay on Education
"Every violation of truth is a stab at the health of human society" – Ralph Waldo Emerson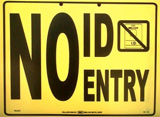 It is therefore that once we start on something, we have to be consistent in doing so.
Many times we are opted to what is wrong than right, hearing not only from the mouth of others but rather seeing more than what the eyes can see. And what we saw was clear in the senses of our mind. School rules and regulations are very essential which each one of us must be followed.
This appropriate to speak that every one of us has a responsibility to carry or whether we are one of neither the leaders nor just an ordinary pupil in the school. We must follow rules and regulations being implemented conscientiously. Thus it is our duty to take part in every rules being imposed in our school.
Aug 12, 2012 Author: Teacher Cherry Collera | Filed under:
Beyond the Classroom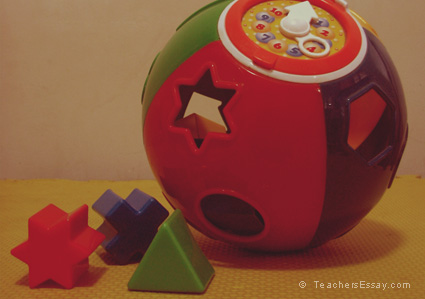 Children love to play a lot. By means of playing, they learn and develop bodily, intellectually and socially. When they play, they work. Those little angels make use of their toys to perform their work well. When they look and talk to their toys, they widen their imagination and explore with more games. Simple toys demand them to visualize more. The battery-operated cars or talking dolls only limit their tasks, they were not able to investigate and explore more. They became uninterested with those toys. (more…)
Aug 10, 2012 Author: Teacher Cherry Collera | Filed under:
Essay on Education
K to 12 was formed through the collaborative efforts of DepEd, CHED, TESDA, private sector, civil society organizations, associations of public and private schools, Senate, House of Representatives, PTAs, teacher's organization, student organizations and other individuals.
K to 12 means Kindergarten and the 12 years of elementary and secondary education. Based from the Table of Comparative Data on Duration of Basic and Pre-University Education in Asia, Philippines is the only country in Asia and one of the three remaining countries in the world that has a 10- year basic education cycle. (more…)
Aug 6, 2012 Author: Teacher Clarissa L. Nacpil | Filed under:
Teachers for Teachers
Gone are the days where in parents hold on to old traditions/beliefs that teacher alone is responsible to the education of their pupils. The 21st Century Education calls for more serious partnership of parents and teachers to improve the teaching-learning condition in school. It has been proven that our children are being trained at home and further enhancements are being done in school. This practice proves the active involvement of both parents and teachers to improve the education of their children. (more…)
Aug 4, 2012 Author: Teacher Alma V. Signio | Filed under:
Essay on Education
,
Teachers Essay for Kids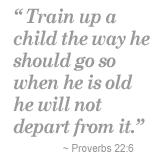 Proverbs 22:6 says, "Train up a child the way he should go so when he is old he will not depart from it." This verse pointed out not only the parent's role in molding a child but it also connotes challenge to teachers by guiding and bringing out the best in every human being.
Since children have varied needs, both the parents and teachers must guide them differently. When it comes to discipline which is one important way of training a child, it must be done with love specially when we are pointing out their mistakes and if we need to correct their wrong actions, but we should not make them feel that their mistake appears like a terrible sin. They need to understand the difference between a forgivable mistake and a punishable wrong. (more…)