Sep 10, 2017 Author: Teacher Gracia D. Rubiano | Filed under:
Essay on Education
,
Teachers Essay for Kids
Every children practice different rights. The right of education is a basic human right that everyone should have. Free education is provided by our government at different levels to achieve education for all. Education should be affordable to all, with proper facilities, textbooks and supplies provided to students at no additional costs. Our government also provides free and compulsory primary and secondary education accessible to all. Free higher education usually comes to students in the form of scholarships and grants. Alternative Learning System (ALS) program shall be intensified for individuals who have not completed primary education.
The right of education is fundamental human right but many children and adults deprived of educational rights which result of poverty. Because of poverty, some parents are held responsible for not sending their children to school. On the other hand, many successful individual came from the poor family. Hardship inspires them to dream big and strive to reach that point. Poverty serves as challenge to them to overcome and to have a successful life.
Education can help us to be a knowledgeable one. Through that knowledge we should find wisdom to be a better person. Our parents are the one who will motivate our children to study and dream. Government, Civil Society, NGO's, parents, school personnel, and media must work together to help every child to realize their right to education.
Aug 13, 2013 Author: Teacher Cecilia R. Lopez | Filed under:
Essay on Education
,
Teachers Essay for Kids
In consonance with the celebration of Nutrition Month Celebration with this year's theme "Gutom at Malnutrisyon , Sama-sama Nating Wakasan" teachers and parents must be aware of some eating disorders common among school children in order to avoid or prevent such nutritional problems.
Here are some of the eating disorders among school children :
Anorexia – some boys and girls experienced such problems which apparently during the change in growth and the delayed development of sexual growth.
Bloating and stomach pain such as stomach and gastrointestinal tract and acid re-flux are common among children who undergo such physical changes.
Low Blood Pressure
Dizziness
Slow process of information as part of the mental changes are connected to eating disorders.
These are some of the signs the school children suffer in eating disorders that needed to be resolved so that growing children will become healthier and choose food which are appropriate to their physical growth.
Aug 12, 2013 Author: Teacher Cecilia R. Lopez | Filed under:
Teachers Essay for Kids
Nowadays, children are very lazy to read a book because they though that it was a boring activity. So now we will list the top ten good reasons why should we read a book.
It gives us knowledge . A book is very useful to us especially in studying or researching some ideas or facts but when the internet became popular, students now search for what they need in computer but books contains better information yet more cheaper than internet.
Books can entertain us when we are bored. Actually it's true, because when I am bored and nothing to do I just read a story book and I didn't notice that the time was passing quickly . So try it's very fun.
We can learn many moral lessons . Books also contain good moral lessons especially the story books for kids which teach good manners and right conduct so even you are only a child practice reading books.
Reading book is much better than playing computer because you can't learn anything in playing computer .You just wasting your time and money but in books you will learn a lot.
It can also give you some ideas about place , persons, foods, or plants so if you want to know more about anything then read a book.
Books can widen your vocabulary if you are weak in spelling there's a book that can help you in your problem and this is. Dictionary. And take note the dictionary does not only contain spelling but also the meaning of a word.
Books have more ideas compare to internet because in internet it only contains the summary of what you are looking for. So you better consult first the book before internet.
You can also use books in reviewing . The reason is not all the lessons you learn in school is on the internet.
Books are good teacher to students. Do you know why? Because teachers also refer on books and can also teach a lot on students.
Books can also widen your imaginations. Because when you read a story you are thinking the actions that happened on the story especially the story that has no pictures. So if you want to widen up your imagination go on read a book and it is totally fun.
These are my 10 reasons why all of us should read a book. And even you are only child you must learn how to read a book because when you grow up it can help you many times. So if you are not reading a book well try it's very entertaining, fun and interesting.
Sep 7, 2012 Author: Teacher Emily M. Vargas | Filed under:
Teachers Essay for Kids
It is easy to remember easily the things that interest us. We remember best those that form sharp impression on our mind, and we form such impression only when we focus our attention consciously. The more we know about a subject, the easier it is to remember any new aspect of it. We are able to seize the fresh points, realize their bearing on the subject as a whole, and associate them with the knowledge we already possessed by mastering the points of difference.
The habit of forgetting cannot be cured in a day. We must learn to focus the attention and to form sharp impressions on what we see and hear. It does not matter which simple methods we adopt or whether we invent a method for ourselves. What important is that the memory trace must be consciously imprinted in our mind at the very moment when we are thinking. Memorize only when we need. Remember, A man with an exceptionally good memory does not cram his mind with facts that are best stored elsewhere; he keeps the precious space for essentials.
Aug 4, 2012 Author: Teacher Alma V. Signio | Filed under:
Essay on Education
,
Teachers Essay for Kids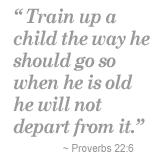 Proverbs 22:6 says, "Train up a child the way he should go so when he is old he will not depart from it." This verse pointed out not only the parent's role in molding a child but it also connotes challenge to teachers by guiding and bringing out the best in every human being.
Since children have varied needs, both the parents and teachers must guide them differently. When it comes to discipline which is one important way of training a child, it must be done with love specially when we are pointing out their mistakes and if we need to correct their wrong actions, but we should not make them feel that their mistake appears like a terrible sin. They need to understand the difference between a forgivable mistake and a punishable wrong. (more…)
Jul 24, 2012 Author: Teacher Sharon T. Guanzon | Filed under:
Teachers Essay for Kids
I'm not so good, but I try to be one. So here are some tips to be considered a good student in and out of:
Follow school rules and regulations – Always be in complete uniform and wear your ID.
Don't use your cell phone during classes – Give respect to your teacher. There is so much time that you can use your cell phone outside the school.
Greet your teachers and classmates – A simple good morning, good afternoon or hello is enough.
Do not cheat and copy during examinations and quizzes – Just try the best that you can do. Remember the 2R (read and review).
Always be present and study hard – If you get absent, you'll miss the day's lesson. Study hard and make your parents proud.
Ladies First – Guys, you should respect women. It is a part of our values and culture.
Cross at the pedestrian lane – This is for your own good to avoid accident.
Listen to your parent's and teacher's pieces of advice – If you listen to them and followed their advices you will gain success someday.
Avoid overpricing – About the activities and programs that need payment just get the exact amount of money from your parents. Don't cheat them.
Jul 16, 2012 Author: Teacher Cherry Collera | Filed under:
Teachers Essay for Kids
An ideal student is one who study well, who do well in his environment, modest in his behaviour, honest in his thoughts and actions, obedient to his parents and other elders and possess discipline at all times.
Below are some of the characteristics of an ideal student: (more…)
Jul 14, 2012 Author: Teacher Asuncion B. Reyes | Filed under:
Teachers Essay for Kids
One of the most crucial skills that have to be developed in the individual's initial stage of formal education in reading.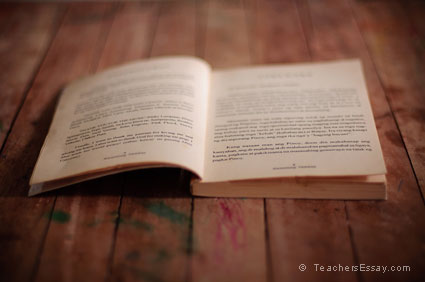 The nature of present day life is such that a person can hardly exist without being able to read. Everybody knows that reading is the primary avenue to knowledge. One must forever learn more and reason more. Reading helps to accomplish this. It is the most important task of learning and all lessons in school need reading. A pupil who loves to read well becomes independent, well informed and eventually becomes a better citizen. Success in reading therefore, is success in school, and in future life.
Reading is the most important subject to be learned by children. Children will learn little in today's world if they do not first learn to read properly. Surveys show that non or poor readers become the delinquent, the unemployed or the misfit in the society.
Jul 12, 2012 Author: Teacher Jovelyn Saldaña | Filed under:
Teachers Essay for Kids
Most parents and even teachers know how difficult it can be to get their children to eat healthy food, and it is so vital that they do.
Research has shown that most school children are deficient in at least one vitamin or mineral, and many have multiple deficiencies. Most preschool children do not meet the RNI (Recommended Nutritional Intake) for zinc.
One of the problems encountered was that when children (and adults, of course) are deficient in zinc, they have low-functioning taste buds and very little sense of taste or smell, so they want strong-tasting foods, i.e. strong tasting junk food. Healthy food does not taste nice enough. It takes a while to get children to change their taste buds. (more…)
Jul 8, 2012 Author: Teacher Jovelyn Saldaña | Filed under:
Teachers Essay for Kids
,
Teachers for Teachers
Today, children are very lazy to read a book because they though that it was a boring activity. So here is the list of top ten good reasons why should we read a book.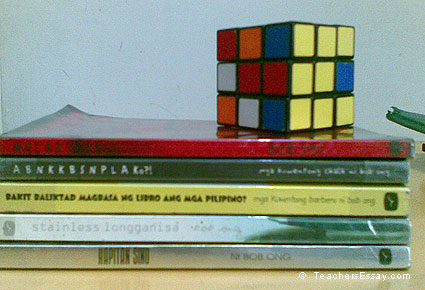 (more…)