Managing a school is not an easy work. It revolves around the different areas of concern. These are namely:
student development
curriculum development
physical facilities
staff development
research
These areas, however, are forced an instruction.
The school principal is the school's manager. As a manager, he is also its leader.  As a leader he has the responsibility to influence the behavior of its subordinates toward the desired direction. The ways and means he applies to successful influence the behavior of people around him determine his effectiveness as a leader.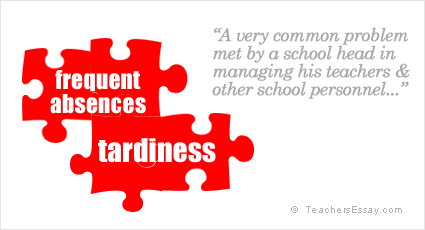 A very common problem met by a school head in managing his teachers and other school personnel is tardiness and frequent absences among them. Knowing the complexity of responsibilities in the hands of the teachers and every school personnel it has to be deal with extra attention and immediate action.
Latest posts by Teacher Asuncion B. Reyes