The K to 12 Program is the Aquino administration's answer to an urgent need of enhancing Philippine education. This K+12 program is a mandatory preschool education for 5-year-old children and additional 2 years of senior high school for all students. Through this program, Malacañang assumes that learners have time to master  the expected competencies, endow them a lifelong learning, and generate graduates who are geared up for tertiary education, employment and entrepreneurship.
The new curriculum gives concentration on the essential subjects such as Mathematics, Science and English with competencies and skills that develop learners into well-rounded, more holistic and globally competitive individual. With the K-12 program, graduates will be recognized abroad and allow them to get employment on local and foreign industries with the use of certificate of proficiency or certificate of competency awarded by Technical Education Skills Development (TESDA).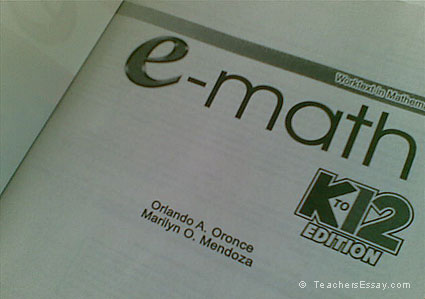 The Department of Education (DepEd) mull over that the enhanced curriculum would benefits Filipino learners and families, society and economy, in view of the fact that K-12 is affordable, conceived to untie academic workload and contribute academic growth.
The adoption of the program is a riposte on ten-year basic education cycle that engendered half-baked graduates. With the old curriculum, overseas Filipino workers are not automatically recognized as professionals in other countries because they consider the ten-year education program as deficient and inadequate.
Education Secretary Armin Luistro cogitates that K-12 curriculum will help the country to level with the rest of the world in the line of educational system.
Latest posts by Teacher Leann C. Luna