Making Classroom Activities More Inspiring
Sep 8, 2012 | Published by: Teacher Victoria G. Manio | Posted in:
Teachers for Teachers
To make classroom activities more inspiring to our pupils, we teachers need to try something new or we need to explore new ways on how to make our pupils learn the day's lesson. We should not stick with the old methods or familiar method in teaching to make teaching-learning more enjoyable. Thus teachers should be in active in attending seminars and workshops wherein new motivation strategies will be taught and demonstrated. In attending these kinds of workshops, they will clearly understand the value of applying modern and holistic approach in teaching and they would be able to change the atmosphere inside their class from routinely to inspiring way of learning.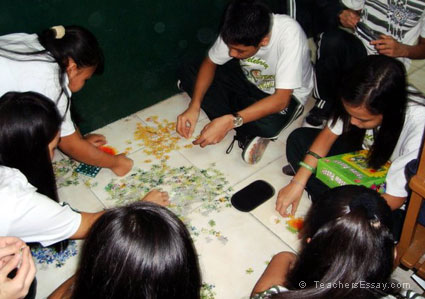 When teachers are attending seminars for professional development, they usually end up using the same old strategy in teaching, thus, teaching situation become a tiresome job. It is very important for teachers to remember that the innovative ways they are gaining from seminars must be applied so as to continually inspire pupils to attend their classes and make learning experience enjoyable, exciting and full of fun.
Latest posts by Teacher Victoria G. Manio