Jul 5, 2012 Author: Teacher Rosalie Tolentino | Filed under:
Essay on Education
,
Teachers Essay for Kids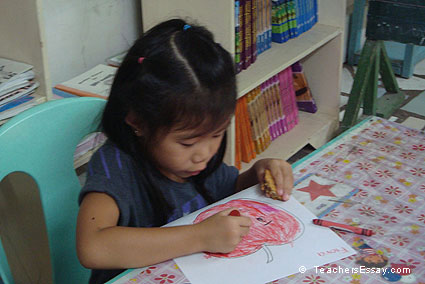 Art is making of images. It enables us to see life as art and that is its value. What we see depends on what we know. The more perspective we bring to a particular work, the more we can see it as representing this or that. In Art, we can afford to say "I know what I like" only if we first know what we are seeing.
Filipinos are world-class painters. We are proud to have Juan Luna, who was famous for his "Spoliarium". We also had Damian Domingo, Felix Hidalgo, Fernando Amorsolo, Victor Edades, and Maestro Vicente Manansala. All of them were artistically gifted and well-known for their outstanding masterpieces. (more…)
Jul 3, 2012 Author: Teacher Annabelle Ambrocio | Filed under:
Essay on Education
,
Teachers Essay for Kids
Campus journalism plays vital role in the life of very pupil thus thru RA 7079, journalism becomes a great part of every campus writer. Students are trained to be sensitive and just in expressing their views and commentaries on certain issues through the print media, and for some, through on air broadcasts. Artist-journalists spoof these issues through cartoons and caricatures.
Just like the professional journalists, campus journalists have gone a long way as far as information and communication of news are concerned. Many are now using Information and Communication Technology (ICT). More schools are now equipped with high-tech facilities needed in gathering, writing, producing, and reporting of news events. Gone were the days when school events were heard, read, and known very late. Thus, interest on the news was lost. Gone were the days when field reporters had to contend themselves with their papers and pencils to record news events and old-type cameras to take pictures of significance; and gone were the days when journalists had to carry the bulky, heavy, and old typewriter to write their news (I remember our school's first issue of school paper was printed using pentel pens and crayons to give color effects to pictures and drawings, and recopied them using a copier machine ). (more…)