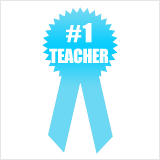 In our modern technological world, one would think if there are still dedicated and committed teachers because most of us are advancing in so many things and in so many ways but sad to say not in terms of values. Based on  recent studies, teachers today lose their passion in teaching and some of them were unsuited in personality resulting to unsatisfactory learning outcomes.
Our modern world must bring challenges to our educators that they need to become good and inspiring teachers who will make an impact not only in the community but above all, in the lives of the youth, the hope of our country. Teachers today must learn how to motivate their learners regarding the important roles that they play in the condition of our present government. We also need innovative and creative teachers who can provide quality education to our pupils.
Though a lot of advances are seen around, teachers must remain the same, armed with "Passion" and "Mission" of educating and transforming lives.
Latest posts by Teacher Marilyn C. Abella