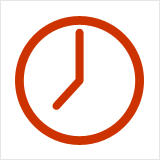 Time is an invaluable resource freely bestowed to everyone. Each of us has been given 24 precious hours to spend everyday.
Now let's learn from them and be a better mentor.
Don't engage in unprofitable conversation.
Do something beneficial for our pupils.
Learn the habit of making a list.
Be organized.
Learn to say no.
Allot time for self-enriching activities.
Work simultaneously.
Don't delay any assign work.
Discipline yourself.
Realize the uncertainly of time.
So from now you should learn that proper time management is one of the secrets of being a successful mentor. It is not a guarantee that we can be rich in this profession. But it will definitely make us fulfilled teacher.
Latest posts by Teacher Sharon T. Guanzon